Phoenix (December 10, 2010) – Who says that you can't beat city hall? An effective group of Gilbert elementary school parents and residents took on that challenge…and won, with the cooperation of SRP.
SRP had plans to install the Finley Substation, a two-bay substation with 69-kilo volt power lines, on a vacant lot located on the northwest corner of Baseline Road and Monterey Street in Gilbert. The lot is located immediately north of the playgrounds for Edu-Prize School, Arizona's first charter school.  The result of an 18-month long battle between school parents, the City of Gilbert and SRP is a land exchange deal with the utility that affords SRP the opportunity to construct the facility farther away from the school.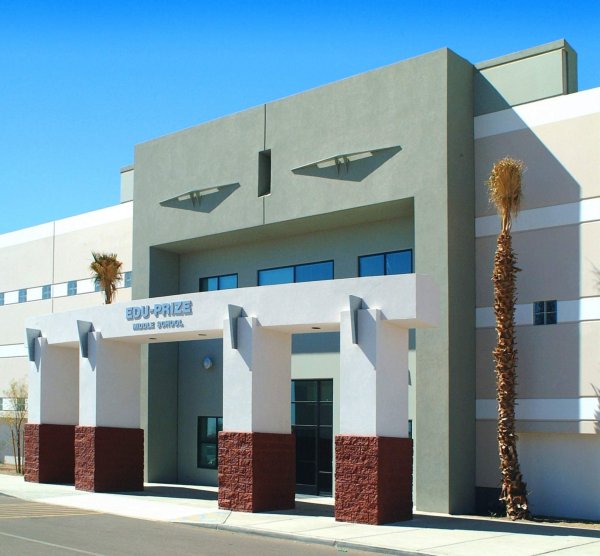 Edu-Prize School parents and school administrators have been actively crusading against the substation with a Facebook campaign, meeting with state legislators and circulating petitions that they presented to the Gilbert Town Council with about 1,000 signatures. Their concerns with the proposed substation stem from fear of health risks from exposure to electromagnetic forces upon the 1,200 kindergartners through eighth-graders that attend Ed-Prize and enjoy the playgrounds that are located in close proximity to the initial substation site.  Before co-founding the Gilbert charter school, Superintendent Lynn Robershotte taught for eight years at Frost Elementary School. It was located near high-tension wires, which Robershotte blamed for a handful of cases of childhood leukemia, brain cancer and neurological problems.
The issue of these concerns is one on which the two sides agree to disagree. Despite the school community's concerns, SRP has always maintained that its substations are safe and pose no harmful effects. SRP has nearly 200 substations throughout the Valley and many are located near schools, day care centers, churches and homes.  SRP often encounters neighborhood opposition to proposed substations for a variety of reasons. This case presented a unique opportunity for negotiation, making it easier for the utility to work with the school on an alternative solution.
Edu-Prize was in negotiation to expand and essentially bought another parcel of land upon which SRP could build its substation. The company that owns the school's building bought a nearby lot for $420,000 and swapped it for the proposed substation site. SRP can now build the substation farther away from the school about one-half mile west, on the northeast corner of Merrill Avenue and Marvin Street.  The 1.3-acre vacant lot is still in the same four-square-mile area where SRP said it needs a new substation to meet increased power needs by nearby businesses and homes. This exchange could very well be the first of its kind for SRP.
Read more at Livability Law…