Save money. Help out a nonprofit.
This is exactly what participants of Arizona Cocktail Week will have the chance to do for one week in February (February 16-22, 2013) — and it's a statewide event.
For those interested in sampling cocktails, learning from nationally renowned mixologists and helping the community, purchase an Arizona Cocktail Week
wristband for $10, and take part it in all. Proceeds from the wristbands will benefit the Careers through Culinary Arts Program (C-CAP) Arizona, a nonprofit organization that works with public schools across the country to provide career opportunities in the foodservice industry for underserved youth through culinary arts education and employment.
Wearing the wristband guarantees half off drinks at participating restaurants and bars throughout the state, for the entire week. The wristband will also give Yelpers
access to dining specials and exclusive taxi deals to ensure everyone gets home safely.
But that's not all. Wristband wearers will also receive RACK alerts (Random Acts of Cocktail Kindness), sent out via social media and email, informing attendees of special giveaways and pop-up events/bars, which will spring up around town headed by mixologists from Los Angeles, New York City and St. Louis.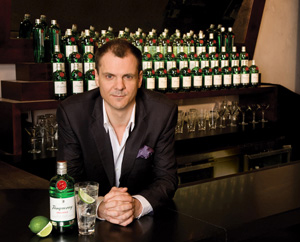 Arizona Cocktail Week will kick off with the Cocktail Carnival at the Hotel Valley Ho. Here, you'll find the latest innovations from the nation's top mixologists and bartenders, including booze-infused cotton candy.
Other notable events happening during AZCW:
Tony Abou-Ganim, author of "The Modern Mixologist: Contemporary Classic Cocktails" and "Iron Chef: America" contestant will host a ladies-only cocktail seminar.
Steve Olson, Wine & Spirits writer for Bon Appétit Magazine and cocktail consultant to the top restaurants in the country (Grammercy Tavern, Mayflower Inn) will host a cognac seminar and pub crawl.
Two other confirmed mixologists include Charlotte Voisey, company mixologist with William Grant & Sons USA and recognized by the James Beard Foundation in 2009 for contribution to mixology; and Angus Winchester, Wine Enthusiast's 2012 Brand Ambassador/Mixologist of the Year.
This year will launch a Light Rail Pub Crawl in Phoenix.
Schedule for the week:
Saturday, Feb. 16
Sunday, Feb. 17
Bloody Bar
Seminars
Pool Party Fiesta
Imbibe n' Dine
Monday, Feb. 18
Bloody Bar
Seminars
Artisanal Happy Hour
Last Slinger Standing
Cocktail Competition
Tuesday, Feb. 19
Imbibe n' Dine
To Have and Have Another: A Hemingway Cocktail Companion Event
Wed., Feb. 20
Thursday, Feb. 21
Friday, Feb. 22