Living in the desert, one may find that it can be quite difficult maintaining a good appearance throughout the day. It happens to the best of us: we get ready in the morning, feeling clean, fresh and sexy; then we walk outside and begin sweating profusely. Or, perhaps the dry, dusty air ravages our skin; or, better yet, the humidity makes our hair frizz and curl.
It can be difficult trying to find methods to make these issues go away, especially when you are on the go. However, Dr. Paul Alexander Budnick, M.D., founder and medical director of the DreamBody Medical Centers in Scottsdale and his team have shared five uncommon and very interesting beauty tricks that are sure to save you time and money.
5 Uncommon Beauty Tricks:
Hask Placenta Hair Treatment Looking for new ways to make your hair condition and shine? Look no further than the Hask Placenta Hair Treatment. The product is made from a sheep's placenta, and this conditioner provides your hair with natural protein, resulting in stronger, healthier hair. Simply spray it on your hair after showering, and watch your hair glisten and shine.
Scotch tape cures dry lips
Dry skin is something that occurs frequently for anybody living in the Valley, and our lips are no exception. Most people like to use Chap Stick, however, one thing that most people don't know is that your lips are not cured from dryness by simply applying Chap Stick. Like the rest of our skin, our lips need to be exfoliated and moisturized. If you want healthier lips, simply apply a strip of Scotch tape to your lips, and slowly peel it off. This will remove all the dead skin cells from your lips. Afterward, apply Chap Stick as you usually would, and your lips will look fresher than ever.
Castor oil will help your eyelashes grow
We see the commercials all the time for mascara and other various beauty products that promise to add volume and length to your eyelashes. But have you considered castor oil? Castor oil is effective in eyelash growth because it moistens and hydrates them. Simply apply the castor oil along your eyelash line, and watch them grow longer in a quick amount of time.
Bounce dryer sheets will tame your mane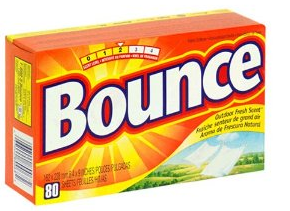 I know what you're thinking, "Use Bounce dryer sheets on my hair? Are you kidding me?" Surprisingly, they work the same on hair as they do on our clothes when they are drying. Whether you are commuting to work or traveling for business, Bounce dryer sheets can be a lifesaver. Simply pat your hair with a sheet, and watch it work its disappearing act on frizz.
The four new tricks above are for use during the day as you travel to and from work, from picking up your kids from school or rushing to meet your significant other for a date night. However, if you have the time and are looking for a more long-term solution, there is one special treatment that is taking the Valley by storm.
Dr. Budnick offers a special stem cell facelift, which lasts for approximately two years. This is longer than both Botox and Juvederm and results in less money spent on upkeep. The stem cell facelift utilizes the stem cells from the fat in your body, so nothing synthetic or foreign is placed in your face, and it replenishes and builds off your own system. This results in a look that is more natural, clean and defined. The procedure is minimally invasive with no risks associated with the injection, such as bruising.
These five uncommon beauty tricks are excellent ways to combat common beauty problems.
For more information on Dr. Budnick and the beauty treatments he offers, please visit dreambodycenters.com.