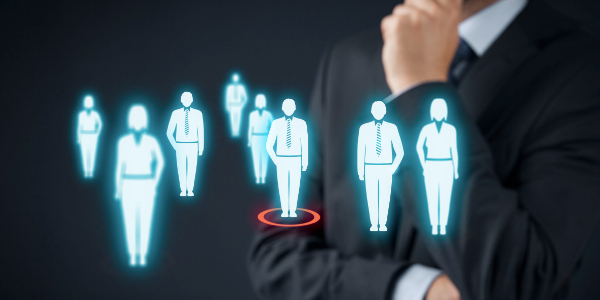 Jones, Skelton & Hochuli, Americana Holdings and Residence Inn/Courtyard Downtown Phoenix have all made staff moves recently.
Jones, Skelton & Hochuli attorneys in the news
• Jones, Skelton & Hochuli partner Donald L. Myles, Jr. has been named Best Lawyers' 2018 "Lawyer of the Year" for Litigation – Insurance Law in Phoenix, Arizona. This is his second time receiving the award. The recognition of "Lawyer of the Year" is awarded to individual attorneys who earned the highest overall peer-feedback for a specific practice area and geographic region. Only one attorney is recognized as the "Lawyer of the Year" for each specialty and location.
• Jones, Skelton & Hochuli announced the addition of two associates, Ryan D. Pont and Alexix G. Terríquez, expanding the firm to 85 lawyers. Ryan joins the firm as an associate in the Professional Liability and Bad Faith Trial Group and focuses his practice in the areas of auto and premises liability. Prior to joining JSH, Ryan worked as a judicial clerk in the Arizona Court of Appeals for the Honorable James P. Beene. While in law school, he worked as a law clerk for the civil division of the Pima County Attorney's Office and volunteered his time at Southern Arizona Legal Aid. Ryan earned both his J.D., magna cum laude, and his B.A. in Political Science, cum laude, from the University of Arizona. Alexix joins the firm as an associate in the Transportation, Auto and General Liability Trial Group, focusing his practice in general civil litigation and insurance defense. He represents clients in trucking, personal injury, wrongful death, premises liability, contract disputes and construction defect cases. He is also experienced in alternative dispute resolution, including mediation, arbitration and settlement negotiations. During law school, Alexix interned at the Office of the Legal Advisor for the Boston Police Department and at Bank of America in the Global Wealth Investment Management Legal Department. He earned his J.D. from Boston University School of Law and his B.A. in History, with a minor in French, from the University of California, Santa Barbara.
Americana Holdings names EVP and general manager 
Americana Holdings, which operates Berkshire Hathaway Home Services Arizona Properties, Nevada Properties and California Properties, named Joe Capriotti executive vice president and general manager. In his role, Capriotti is responsible for supporting the management team and leading the company's 2,500 real estate sales executives throughout the three states. 
"Last year was a record-breaking year with $3.7 billion in sales volume and we look forward to continued growth," said Mark Stark, CEO of Americana Holdings. "Joe's passion for helping people grow their businesses is one of the many reasons he is one of the most successful real estate sales leaders on the West Coast."
Prior to joining Americana Holdings, Capriotti was national president of a large brokerage where he created and launched a national virtual operating platform. His 24-year real estate career has also included work as national senior vice president of Prospect Mortgage, president and CEO of GMAC Real Estate in New England and executive vice president and general manager of Prudential California Realty. 
Residence Inn/Courtyard Downtown Phoenix hires management team
The Residence Inn/Courtyard Phoenix Downtown announced the hiring of General Manager, Jim Paulon, and Director of Sales & Marketing, Yvette Koebke. Downtown Phoenix's newest landmark, this combined 200-suite Residence Inn hotel and 120-room Courtyard hotel at the NW corner of Central and Madison Avenues (132 S. Central Ave.) shares an all-new 20-story tower featuring an indoor swimming pool, a fitness center and 5,733 square feet of meeting space to accommodate functions of up to 270 people.
Comments