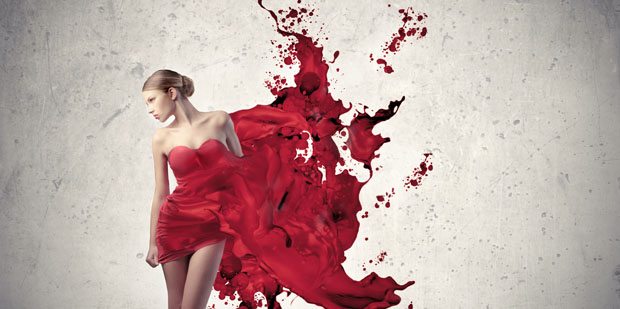 For the fifth consecutive year, Fashion 4 A Cause will showcase style while raising social awareness at the upcoming "Rock the Red" fashion show this weekend in Phoenix. The organization has a reputation for strongly supporting local designers and their annual fashion show event to raise support for those affected by HIV/AIDS. This chic combination of fashion and passion for a cause is the reason Woman's Touch Apparel is proud to participate in this Saturday's "Rock the Red" event.
Woman's Touch Apparel uses fashion to promote women's empowerment globally while encouraging women to uplift one another. As women around the world struggle against inhumanity and inequality, this emerging brand seeks to counteract the injustice by delivering affirmations of self-respect, confidence and diverse beauty within an exceptional line of t-shirts and apparel designed for all women.
Fashion stylist and self-taught designer Jenesis Laforcarde is among the Emerging Designers of Phoenix Fashion Week 2014. As Founder of Woman's Touch Apparel, Laforcarde was introduced to the fashion industry working as a wardrobe stylist for Phoenix Fashion Week. Since then, she has contributed to fashion weeks from Los Angeles to New York. During these many shows, photo shoots and through her academic research, Laforcarde had a vision of empowering women through fashion. Thus began Woman's Touch Apparel.
"Women should be celebrated," says Laforcarde . "The ultimate goal for Woman's Touch Apparel is to support the coming together of all women and to encourage support for one another, beyond religion, race, size or sexuality!"
Fashion 4 A Cause "Rock the Red" Fashion Show: Saturday, August 23, Renaissance Phoenix Downtown Hotel, 50 E. Adams St. Doors open at 5:30 p.m.