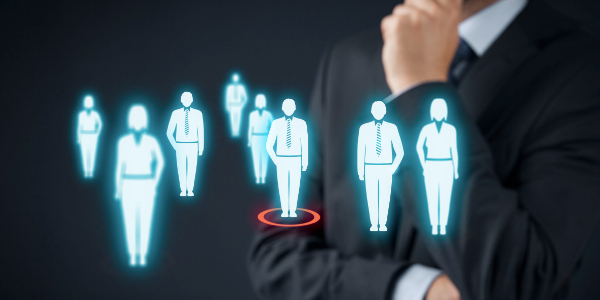 WGM, a information technology consulting, data analytics and security services firm added two veteran executives to its managing board.
Jeff Williams is a recognized expert in global data analytics, risk management and fraud prevention. Most recently, Williams was senior vice president global loyalty analytics and reporting and head of U.S. loyalty offer marketing for American Express.
At American Express, he led a team developing marketing capabilities and reporting tools for the multi-sponsor, global loyalty program, Plenti.  Previously, Williams served as executive vice president of advice and wealth management at Ameriprise Financial and president and CEO of Ameriprise Bank.
Williams managed the regulatory framework confronting the bank, insurance, broker dealer and investment company. He was responsible for enterprise-wide information management strategy, improving methods of client acquisition, cross-selling products and services, leading the application of predictive, analytic tools and tracking product development efforts.
Williams brings more than 30 years of experience in the financial services sector. On the WGM board, Williams will chair WGM's Innovation and Compensation Committees. The Innovation Committee focuses on the research and development of advanced data analysis products, security services and risk management models for WGM's corporate clientele.
The Compensation Committee focuses on the firm's efforts at the recruitment, development and retention programs to help drive the firm's high-performing teams of professionals.
Also joining the WGM board is David Edwards. Edwards' professional career in financial services leverages his recognized expertise in applied economics and econometrics. He specializes in customer experience, advanced analytics, risk modeling and marketing. Edwards brings a unique blend of creativity and experience combined with a passion for delivering advanced analytics capabilities.
Most recently, Edwards was responsible for customer experience, analysis and research as chief customer officer at TIAA-CREF, a Fortune 100 financial services organization. He earned a strong reputation for creating teams that deliver lasting customer insights and marketing solutions.
Prior to joining TIAA-CREF, Edwards was senior vice president and head of customer acquisition and relationship management at American Express. There, he was responsible for customer relationship engagement and growth while leading an international team that delivered cutting-edge customer marketing tools and technology. Edwards also has held senior executive positions at Dun & Bradstreet and Citibank.
As a member of the WGM board, Edwards will serve as Vice Chair of the firm's Innovation and Compensation Committees. Edwards also provides advisory and technical guidance for WGM's data analysis professionals.
"Both Dave and Jeff bring an impressive array of expertise to our existing board of directors," said Chuck Matthews, CEO of WGM. "The addition of these two leaders broadens and expands our expertise as WGM continues to grow and offer unique products and services to our clients across the country."