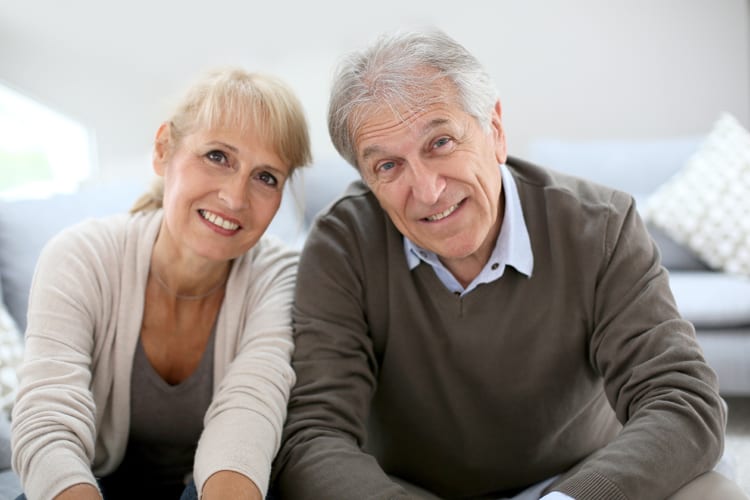 Keeping up with your home can be a labor of love. We want our home to be a cozy and comforting place; however, things such as clutter, renovations and safety hazards can make it difficult to relax. As we get older, there are certain things we should be aware of and maintain to ensure we can spend more healthy and happy years in our home.
It is a good idea to conduct a yearly inspection of your home and property and plan ahead for maintenance and repairs. This can be something you do yourself, or you can have a friend or family member do it for you.
Here are a few areas that you should examine during your yearly inspection:
Exterior of your home
Conduct a yearly walk of your property and home exterior and check the following:
• Siding or exterior paint – check for splits, cracks or gaps,
• Retaining walls, cinderblock fencing or chain link fencing – check for holes, loose parts or torn links.
• Chimney, gutters and downspouts – check for debris, animals and any general dilapidation that will need repairs as these structures age.
• Foundation – check for cracks and bulges and look at any exterior wood for signs of termite damage or rot.
• Roof – check for missing tiles, cracks or crumbling pieces.
• Sidewalks and driveways – look for overgrown tree roots interrupting the concrete and any additional cracks or fissures that could be a tripping hazard.
• Outdoor landscaping – check for tree branches and roots that can damage your roof and housing foundation. This also includes yearly palm tree maintenance!
Doors and windows
Doors and windows can be very costly to replace, and if a replacement isn't within your budget, do what you can now to conserve and protect your doors and windows, so they last longer. In a yearly inspection, you should have someone look for:
• Loose hinges or doorknobs.
• Holes, snags or interruptions in weather stripping and window screens
• Cracks around windowpanes and in shutters.
• Peeling paint or other signs of water damage.
Interior of your home
The interior of your home is where you likely spend a lot of your time. While decoration and furnishings make a home feel extra cozy, it can be a rough wake-up call if you don't check the following:
• Loose bits and popped nails in your flooring.
• Stains on the ceiling, which may indicate a leak.
• Cracks above doorways, which may be a sign your house's foundation has shifted.
• Scorches or burns in your breaker box, which may mean you have a loose or sparking wire.
Appliances
Appliances can be a hassle to replace, and an even bigger woe if you're on a budget. Maintaining your appliances can be easy to overlook, but you can follow these tips to keep everything in good working order:
• Drain your water heater to remove any sediment that has collected in the bottom.
• Wiggle around the base of your toilet to see if it rocks or sways. This may be a sign that a leak has damaged the surrounding floor tiles.
I• f you have a septic tank, make sure it is emptied regularly.
• Check around radiators for leaks or signs of damage and examine vent covers for missing screws.
• Turn on all your stove burners and check for functionality, sparks or flame bursts.
• Regularly change your air and water filters.
• Check your smoke and CO2 detectors every month. Batteries should be changed annually, and detectors replaced if more than 10 years old.
If you have a membership with a Life Care at home  program such as Sun Health At Home, you have access to a Vetted Vendor list, which assists in hiring a reputable outside company or handyman to help. To learn more about programs like Sun Health At Home, that help you to continue to live independently in your own home, visit SunHealthAtHome.org.
Barbara Mason is the Executive Director of Sun Health At Home (SHAH). As Director, she oversees the team as well as all programming and presentations for prospective members. She has over 20 years in the healthcare industry and is also a member of SHAH.