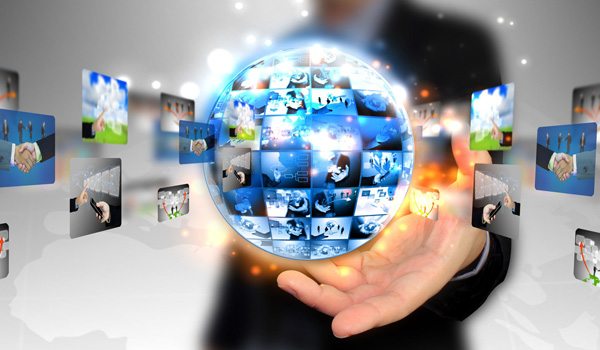 Technology continues to take over as one of Arizona's fastest growing economic and business development drivers. We're fortunate to live in a state that boasts a favorable cost of living, innovation-focused educators, support from a pro-technology government, the best research and development tax credit in the nation, and, of course, an outstanding climate. More technology executives are seeing the benefit of Arizona as a favorable destination to move and grow their companies and add technology jobs, and our entrepreneurial community is stronger than ever.
In June, Money magazine rated Phoenix the third-hottest city for technology jobs. The publication's report cited a 188 percent growth in technology jobs, a median monthly housing rental cost of $1,345 and median home prices at $216,000. Additionally, CompTIA's 2017 Cyberstates report found there are more than 139,400 technology jobs in Arizona with an average wage of $97,400.
Companies are also encouraged by the fact that much of the talent capable of filling technology sector job openings is homegrown talent. A 2016 U.S. News & World Report survey ranked Arizona State University No. 1 among the "Most Innovative Schools" in the nation. That was ahead of second-place Stanford University.
At the high school level, the top three schools in the U.S. News & World Report survey were all Arizona schools: BASIS Scottsdale, BASIS Tucson North and BASIS Oro Valley. In fact, five of the top seven schools in this report were in our state.
Through tremendous effort from the governor's Office, Greater Phoenix Economic Council (GPEC), Tucson's Sun Corridor Inc. and the Arizona Commerce Authority (ACA), the state also continues to grow as a hot spot for innovators and entrepreneurs. The ACA's bi-annual Arizona Innovation Challenge provides $3 million in grants each year to the most qualified, innovative startups and early-stage companies. In June 2017, six winners from Phoenix, Tucson, Flagstaff and Green Valley walked away with major grants to help jump-start their futures.
Positive news is also being reported from the venture capital front. In the first two quarters of 2017, Arizona companies have received $122 million in investments. If investments continue at this pace for the last two quarters, investments will stay consistent with 2016 for the state.
In the past six months, the Arizona Technology Council, ACA, and a number of public and private individuals and companies were instrumental in convincing lawmakers to pass a number of key pieces of legislation for technology growth. House Bill 2191 authorizes $10 million in capital infusions over the next four years into the Angel Investor Tax Credit program for early-stage startup companies. The credit became available to companies in July. The Tech Council and the Arizona Astronomy Consortium were also successful in negotiating an amendment to Senate Bill 1114 supported by the advertising industry that helps protect Arizona's famed dark skies from light pollution.
Two industries that have stood out in our technology sector in the past year are the Internet of Things (IoT) and additive manufacturing (3D printing). GPEC recently launched The Connected Place campaign, celebrating the rise of IoT in Phoenix. We have become a hub for driverless vehicle testing, manufacturing and software/component development, and our state's long history of semiconductor development makes us the perfect candidate to become a hub for IoT innovation. Companies with Arizona operations like Honeywell, Intel, Uber, Avnet and Waymo/Google are leading the way.
3D printing is another industry in which Arizona has proven to be a leader. ASU recently opened the Southwest's largest additive manufacturing research center, the Manufacturing Research and Innovation Hub. The center boasts $2 million in cutting-edge plastic, polymer and metal 3D printing equipment. According to Kyle Squires, dean of the Ira A. Fulton Schools of Engineering, this addition makes ASU the largest producer of talent at all degree levels with the largest college of engineering in the country. This type of talent production is incredibly important for an economy that boasts nearly 5,000 manufacturing companies.
Finally, there are a number of industries that are on the rise in Arizona. Financial technology, biotech, space technology and education technology are or will be leading contributors to our technology community. In biotech, Arizona has risen from a fifth-tier state in 2002 to a second-tier state today as a result of the work of the state's leaders and the plan laid out by the Flinn Foundation's Bioscience Roadmap. In space technology, we have a number of major contributors to U.S. space exploration. In February, World View Enterprises opened its new headquarters in Tucson, as well as a massive spaceport on the premises.
This is just a snapshot of the exciting things going on in our technology sector today. Our community continues to grow with the Tech Council leading the way, advocating for technology development and growth, as well as influencing public policy to match Arizona's technological and economic goals. We are well on our way to competing with the nation's leading technology hubs, and every year we get a little closer.
Steven G. Zylstra is president and CEO of the Arizona Technology Council.