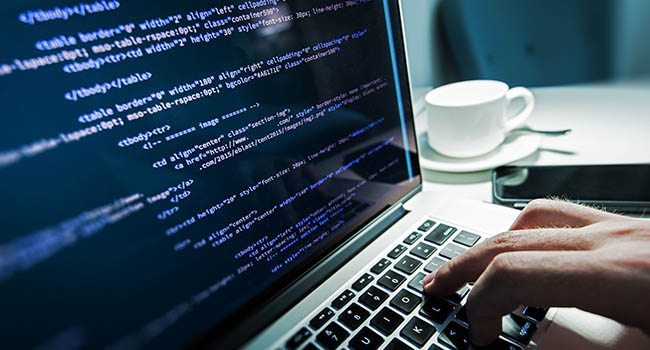 National programming boot camp Coder Camps recently opened up a Phoenix campus, and appointed a chief operations officer with Arizona roots.
Chris Coleman joins Coder Camps as its COO, directing the school's growth and managing day to day decisions.
Coleman is a skilled programmer, with 15 years worth of hiring and leading experience.
He has worked with engineering teams at HealthTrio, Mindplay and 3M. Coleman is a University of Arizona graduate and former educator in the school's computer science program.
There has been a call for new tech talent across the nation, to fill important roles at firms, in recent years. Arizona has been one of the few states with a steady workforce for technology and software firms, in part because of its large sources of graduating students, but the nation still struggles to fill positions.
"As the demand for accelerated learning in technology increases, our new leadership team is well prepared to take Coder Camps to the next level. We are supplementing our proven instructional team with an employer-centric point of view and a respected pedigree from higher education," Coleman says.
Other new additions to the firm's leadership team includes:
David Weems, vice president of operations: Weems joins Coder Camps from Education Management Corporation with previous roles at Globe University where he was campus director and Grand Canyon University where he was director, finance counseling Operations and assistant vice president of online operations.
Jonathan Crowley, chief financial officer: Crowley previously led business development for CMG, Inc. where he provided strategic capital leadership and team management to start-up organizations. He currently studies at Georgetown University McDonough School of Business and is a graduate of Grand Canyon University and Western New England College.
John Thomas, director of education: Has had a 20 year career, escalating to top roles in software development, database administration and information security. He has directed start-up environments, most recently as chief technology officer, and led development teams for well-established brands including AAA, Apple, AT&T, Frito-Lay, GoDaddy, HP and PepsiCo. He has extensive programming knowledge, team management expertise and a long-running passion for mentoring rising software engineers.
Coder Camps has also opened a new campus in Phoenix. Located at 8444 N. 90th Street Suite 110 in Scottsdale, the Phoenix campus is one of four Coder Camps' locations, joining Houston, Seattle and San Diego. 12-week immersive onsite and online classes for full-stack .NET and JavaScript are offered now and additional courses are launching Q1 2017 with continued course expansion planned for throughout the year.
"A typical boot camp education provides 480 hours of course time and we don't have an hour to waste," Coleman said. "A traditional linear curriculum is not effective in this field; it's imperative that students learn to explore and evaluate technology. Software engineering is about creating solutions, so we are giving our students a learning platform which requires they determine the technology and tooling best suited to their solution."