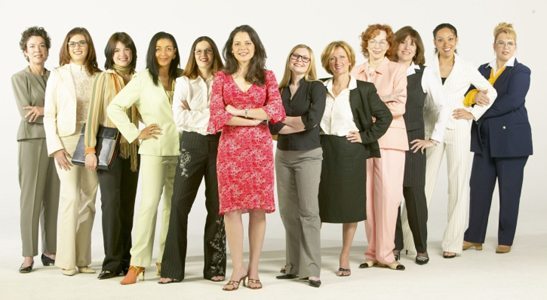 This year, the 8th Annual Positively Powerful Women Awards Luncheon celebration will be a part of the Positively Powerful Leadership Conference, a day filled with outstanding local and national speakers who will empower and inform participants in an exciting, dynamic and uplifting environment. The Positively Powerful Leadership Conference will be held from 8 a.m. to 6 p.m., Friday, June 5 at the Ritz-Carlton, Phoenix. The Awards Luncheon will begin at 11:30 a.m.
"The speakers that we have selected this year exhibit this year's theme of collaboration," said Dr. Joel P. Martin, international trainer, speaker, coach, and creator of the Positively Powerful Woman Awards Program. "These speakers will invigorate and inspire participants to take action on their goals and purpose. When you attend this conference, I know you will leave with business, personal, professional strategies and transformational tools that you can use immediately."
This year's Positively Powerful presenters are:
Deborah Bateman, coach, author and Vice Chairman of the Board of Directors for National Bank of Arizona, will present "The Journey to Success Begins Within."
Rev. Dr. Helen Hunter, Pastor of The Great Koinonia and President of the East Valley NAACP, will speak on "Being A Positively Powerful Spirit-Filled Woman."
Loretta Love Huff, author and Owner, Emerald Harvest Consulting, will present "Talking Business, Taking Action, Being Strategic."
Kristi Lee, Chief Sales and Marketing Officer, TruNorth Global and successful entrepreneur with Send Out Cards, will help "Turn Your Connections Into Collaborations & Contacts."
Debbie Waitkus, author, business/golf networking consultant and President and Founder of Golf for a Cause, will talk about "How to Have It All As a Business Woman Without Losing It!"

Joining the Positively Powerful presenters is the dynamic Suzan Hart, an inspirational speaker, author and master trainer. Hart has shared the stage with Jack Canfield, John Gray and Robert Allen and has trained on CDs with David Wood and Steven Covey. She is the founder of co-host of the "Fit is the New Sexy" blog talk radio show and will present "Branding and Marketing Sales Success!"
Closing the conference with "Reflections of the Day," will be charismatic and inspiring Dr. George Fraser, Chief Executive Officer of FraserNet, Inc., Producer of the PowerNetworking Conference and author of five best-selling books. Upscale Magazine named him as one of the "Top 50 Power Brokers in Black America" and Black Enterprise Magazine called him "Black America's #1 Networker." He has received 350 awards and citations including induction into the Minority Business Hall of Fame and Museum.
During the 8th Annual Positively Powerful Woman Awards Luncheon, six extraordinary women will be honored for their professional accomplishments and their contributions to the community. This year's honorees are:
Philanthropic Leadership Award: Nicole Stanton, Partner/Phoenix Office Managing Partner, Quarles & Brady LLP, First Lady, City of Phoenix and Founder, Stop Bullying AZ
Arts & Culture Leadership Award: Isola Jones, Internationally Recognized Mezzo-Soprano
Visionary Leadership Award: MaryLynn Mack, Deputy Director, Desert Botanical Garden
Entrepreneurial Leadership Award: Bonnie Lucas, President/CEO, Law Enforcement Specialists, Inc.
Educational Leadership Award: Dr. Duku Anokye, Director of International Initiatives for the ASU New College of Interdisciplinary Arts and Sciences
Spiritual Leadership Award: Rev. Delphine Rodriquez, Minister and Educator

Emceeing this year's luncheon is Terri Ouellette (Terri O), co-host of ABC15's Sonoran Living Live. The awards presentation will include a keynote address by Dr. Martin, followed by a luncheon favorite, the honoree panel discussion. Each year, a nonprofit organization is highlighted during the luncheon. The 2015 non-profit organization is Achieving My Purpose. The mission of Achieving My Purpose is to inform, inspire and empower women to achieve their purpose through exposure to successful role models, resources, personal discovery and creation of an authentic life plan.

Tickets for the luncheon and conference may be purchased at http://positivelypowerful.com/womanawards/register/.

For event information, visit the Positively Powerful website at www.positivelypowerful.com. Sponsorship information: http://positivelypowerful.com/womanawards/1194-2/.