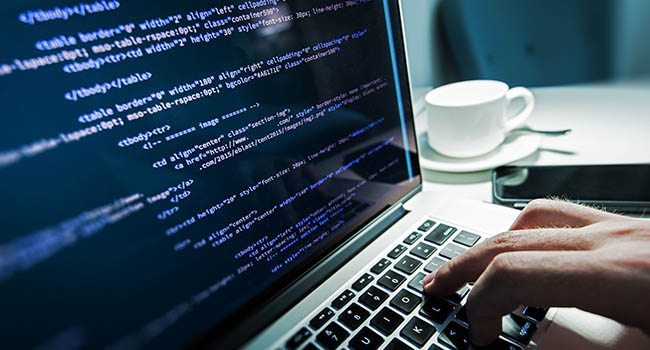 Three Maricopa Community Colleges are working with Promineo Tech, an innovative provider of tech education, to make coding education more affordable and accessible. Estrella Mountain, GateWay and Scottsdale community colleges are working to bring the cost of coding bootcamps down in partnership with Promineo Tech.
"The tech community is short on qualified coders," said Maureen Hannon, program supervisor, Community Education at GateWay Community College. "These bootcamps will help our community members prepare for a long-term, lucrative career in coding." 
The 18-week program will focus on back-end software development. Three 6-week courses will cover everything from Java to Web API Design, and more. Students will master topics necessary for entry-level roles such as software developer, software engineer and java developer. 
"We love that the program is part time, which makes it accessible to those with jobs, families or other commitments," added Marcia Ford, senior instructional services coordinator, Community Education at Estrella Mountain Community College. "Once a week in-person classes, paired with weekly remote one-on-ones with a mentor will ensure students' success." 
The courses are open to the public with classes beginning in March and students can apply at the following sites:
• Estrella Mountain Community College in Avondale: www.promineotech.com/estrellamountaincc
• GateWay Community College in Phoenix (near Sky Harbor Airport): www.promineotech.com/gatewaycc
• Scottsdale Community College (101 and Chaparral): www.promineotech.com/scottsdalecc 
Community members can also learn more by contacting any one of the college's Community Education or Workforce Development department or by visiting their websites:
• Estrella Mountain Community College: https://www.estrellamountain.edu/community-education
• GateWay Community College: https://www.gatewaycc.edu/community-ed/workshops/back-end-software-developer
• Scottsdale Community College: https://www.scottsdalecc.edu/about/business-industry 
"In an educational landscape where the average bootcamp carries a price tag upwards of $13,000, the $2,900 cost of this program is better than competitive," said Melanie Burm, director of External Affairs, Workforce Development and Community Partnerships at Scottsdale Community College. "We're hoping that many residents are able to take advantage of this unique opportunity." 
Technology careers are growing at a rapid pace in an industry that is stronger than many others. With an anticipated 21 percent growth rate over the next 10 years for software development jobs, the need for software developers is stronger than ever. 
"Phoenix is one of the top markets in the country for tech hiring," stated Nick Suwyn, founder of Promineo Tech. "Making this technology education accessible and affordable will ensure that more people can pursue their dreams and tap into this booming industry."