Send Your Kids Back To School With These Fabulous Items
School may be a place for learning, but it is also a place to express oneself in trendy, new gear. Check out these back to school must-haves that will have friends "ooh-ing" and "ahh-ing" this fall.
Kids:
Penguin Backpack by Skip Hop
$20
piperlime.com
Your child will love going to school with an animal backpack. The smiling bag is bound to brighten your child's day and make school that much more comfortable.
Sketchers USA Pillar
$42
piperlime.com
It's about time for P.E. classes to begin. Keep his feet protected in comfortable, but cute, Sketchers.
Boden
bodenusa.com
With its well-made, fashionable clothes and accessories, Boden has become the go-to destination for back to school style. Aren't these two outfits adorable?
Fun Cardigan: $54
Printed Skirt: $34
Short Suede Boots: $70
Bobbie Hat & Scarf Set: $36
Everyday Blazer: $52
Twill Shirt: $34
---
Teens:
Kipling Aleron Backpack
$99
kipling-usa.com
Carry your books with class in an Aleron backpack. Not only is it affordable, but it's also durable, lightweight and bound to give you that extra boost of confidence you need while gracing your school's halls.
Seltzer Peacock Pen
$7.50
seltzergoods.com
Accessorize your Aleron with Peacock pens. The eco-friendly pens last for seven years and are cute enough to make you love taking notes.
Victoria's Secret Bling Crop Yoga Pants
$39.50
pinknation.com
We know P.E. class can be a drag, but with Bling Crop yoga pants, at least you'll look cute for the workout. The pants are available in a variety of colors that are bound to turn heads, in a good way.
Charming CHARLIE Double Stripe Sheer Flower Headband
$14.97
charmingcharlie.com
Don't forget the hair! Shop by color at Charming CHARLIE for accessories that will add the finishing touches to your hair. The Double Stripe Sheer Flower Headband is the perfect mix of girly and fun.
Magnet Board from the Macbeth Collection
$39
macbethcollection.com
Stay organized with a magnet board. You will never forget when your tests are — or your daily chores — again. The board's popping colors, along with what you post on them, simply cannot be overlooked.
---
College Students:
Reversible Twin XL Duvet Set, Oval Morrocan
$99
dormify.com
Get Dormified! Style your dorm room or apartment with a reversible twin duvet set. Get tired of the same look easily? The reversible style allows you to have the best of both worlds.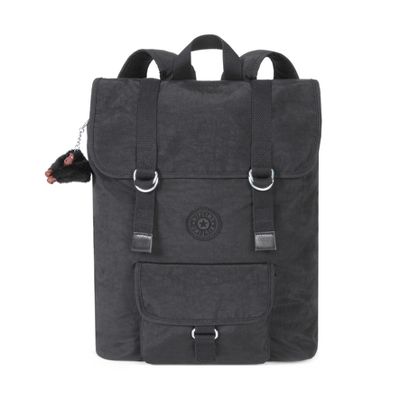 Kipling Jinan Backpack
$109
kipling.com
Stay cool on your campus with a Jinan backpack. It's perfect for laptop protection, back comfort and, of course, STYLE!
Kipling Duo Box
$34
kipling.com
Sick of losing all your writing utensils? Match your Jinan with a carrying case for your pens and pencils to help you hold it together.
The Green Garmento
$19.98

thegreengarmento.com
Dorm rooms aren't as big as we'd like them to be, so why not save space? The eco-friendly Green Garmento pairs two, 4-in-1, reusable laundry bags with a space-saving, over-the-door hook perfect for keeping your closet clean and your dorm room green.
Exclusive Pink Collegiate Collection (yoga pants)
$ 36.50
pinknation.com
Represent your school. Display your school's logo on a pair of Victoria's Secret Pink collection yoga pants. They are perfect for exercising to beat the freshman 15 or for just a weekend relaxing. (Note: You can only find Arizona State University and University of Arizona clothing in stores — not online.)