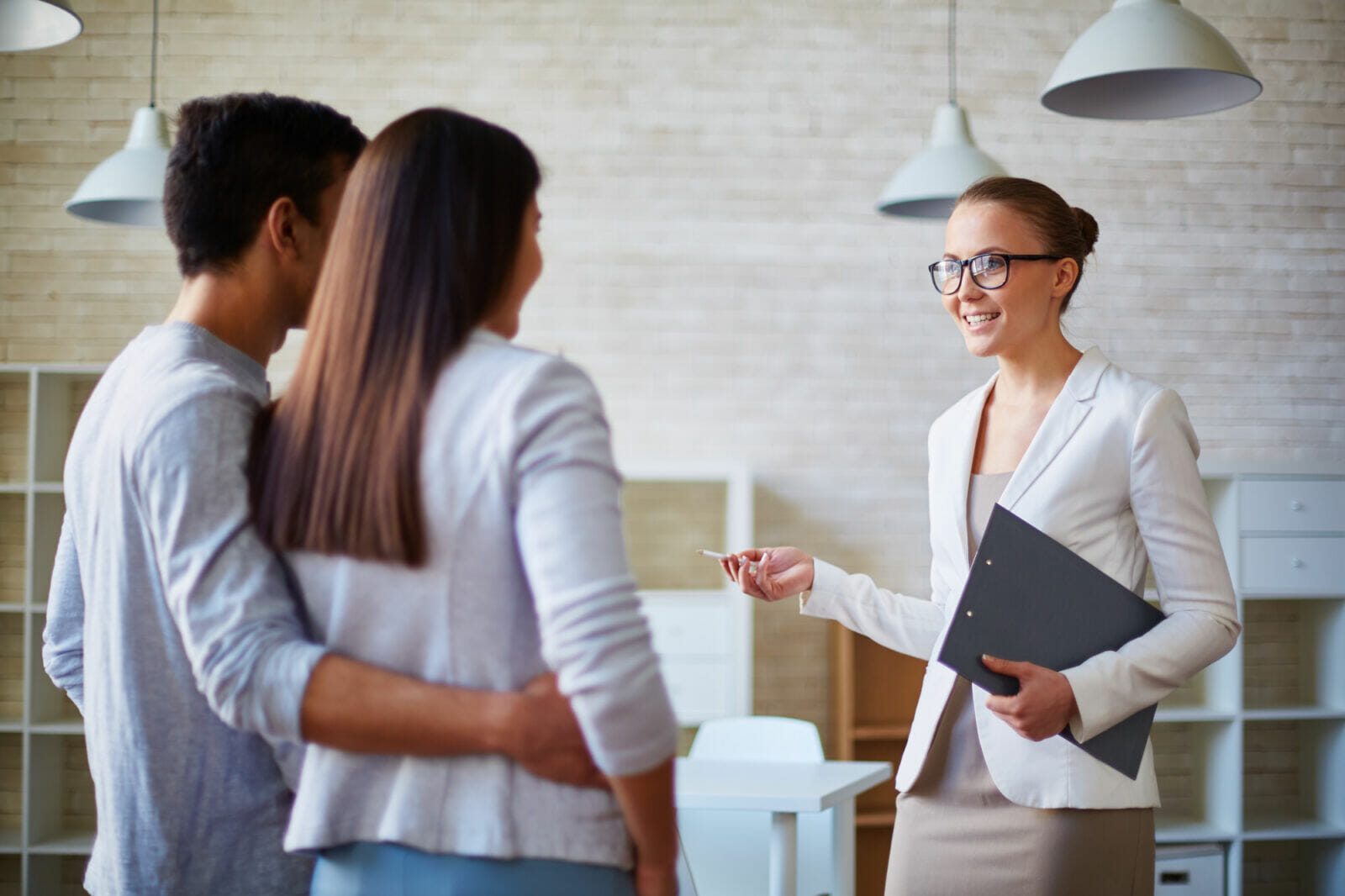 As a Real Estate Professional, what is your best strategy to build client loyalty?
To help you with ways to build a loyal clientele in real estate, we asked CEOs and real estate professionals this question for their best insights. From providing client incentives to being genuine in your dealings, there are several pieces of advice that may help you serve clients better and build loyalty to your real estate service.
Here are 11 ways to build client loyalty in real estate:
Provide Client Incentives
Show Them You Care
Be Responsive
Cultivate Personal Relationships
Reward Your Customers
Offer Perks and Gifts
Recommend Reliable Inspectors
Avoid Forcing Sales
Help Without Expecting Favor
Provide Lasting Assistance
Be Genuine in Your Dealings

Provide Client Incentives
Our clients invest a lot of their time and resources with us, so we love to show our appreciation. From concept to design development and completion, we work closely with our clients to bring their vision to life. This process requires a lot of collaborative effort between our team and our clients. We work together to define the budget, assemble the team and help make any other important decisions along the way. So as our projects come to a close, we like to show our appreciation, with special housewarming presents.
Rod Cullum, Cullum Homes
Show Them You Care
My clients often come back to me because they felt like I cared enough about them after the initial transaction concluded to warrant future business. I do two specific things that make a huge impression on them. First, wish them a happy holiday or birthday whenever those events happen. They will be delighted that you're still thinking of them even after you aren't working together. Second, send a small gift or letter to them wishing them a happy home buying anniversary. It's always a surprise to them and more often than not they post about how great it was online and they'll refer people to you and think of you first when they want to sell down the road. Bottom line, make sure you stay in contact with them. Be top of mind when they think about selling real estate by having what I called "tactical touchpoints" for occasions that you can get your name back in front of them.
Phil Bryson, Desert Pro Home Buyers
Be Responsive
Buying or selling a property is a massive undertaking. It is often an extremely stressful endeavor, especially if the parties purchasing or selling are unfamiliar with the landscape. You must be their support system as a real estate professional. You must instill confidence in them and assure them that you will be present at all stages of the process. Always respond promptly to all emails, phone calls, and text messages. Inform your clients of your availability and make yourself available at those times. Setting the expectation that you will be consistent and responsive encourages people to do business with you again and even refer your services to their family members, friends, and colleagues since they know you are reliable.
David Bitton, Doorloop
Cultivate Personal Relationships
The truth is, being informative, capable, and providing above and beyond customer service are the bare minimum qualities already expected of real estate professionals today. It is how an agent or broker closes things off between him and his client that solidifies client loyalty. Therefore, my best strategy for building client loyalty is to ensure my clientele doesn't feel like every interaction we had is just so I can secure my commission. 
Cultivating personal relationships and keeping in touch even after the deal is closed is the absolute key. Real estate professionals must keep communication lines open to leave an open door for growth within the relationship, in case they need to move again, downsize, or anything else. Thank you email messages are ideal, but they are basic and overrated. I go as far as sending my previous clients housewarming gifts in the form of flowers to brighten up their space once they moved into their new property.
Kris Lippi, I Sold My House
Reward Your Customers
One way to improve your client loyalty is to make sure that you thank and reward your customers. Whether it is handwritten notes, gift baskets or even just a call, it goes a long way to show that you thank your customers.
Catherine Way, Prime Plus Mortgages
Offer Perks and Gifts
It's not unusual for real estate agents to offer their clients a moving kit complete with boxes, packing tape, and labels. It's a nice touch that lets your clients know you are thinking of them during what can be a hectic time. If you have a good relationship with a local business, see if they would like to contribute something to your welcome/moving kits. It's a great way to get some free advertising while helping your clients at the same time.
Marc De Diego Ferrer, MCA Assessors
Recommend Reliable Inspectors
I offer clients recommendations for high-quality inspectors. Good inspectors help buyers make informed choices about the home they are purchasing. If you use someone you're unfamiliar with or an unreliable source, it could lead to an incomplete inspection and ultimately getting ripped off. I have the research done for my clients to ensure that their home is appraised at a fair market value by a reliable inspector.
Datha Santomieri, Steadily
Avoid Forcing Sales
I've learned that when working with B2B clients in the real estate industry, it might be just as, or even more important, to value the relationship with a client over the individual sale. Both people and businesses know what they want, so there's little reason to force a hard sell, or even a soft sell, on them. Value the interaction with your client above all else and spend more time and effort learning and understanding their preferences than trying to convince them a product or package is the perfect fit for them.
John Jacob, Hoist
Help Without Expecting Favor
Communicate with your clients consistently and help them without expecting anything in return to build loyalty. For example, Look for insightful articles about cutting costs when buying homes and share them with your clients. This kind gesture makes clients appreciate you more, making it feel like it's their loss to replace you. Be genuine when helping clients, as forcing yourself to help might prevent building a client's loyalty. Tell your clients you remembered them when you read those real estate articles, then explain why to show genuineness.
Shaun Connell, Rental Property Calculator
Provide Lasting Assistance
The most effective strategy that I've used to retain real estate clients is to provide evergreen value to them. You want to be remembered and add value to their lives. Figure out what goals they have and provide tangible value in some way that they can use for months moving forward. For example, if they are looking for a house, you can teach them how to search through Zillow and other online platforms. This is a skill they will use for months, or hopefully years, moving forward. They will continue to remember you because you taught them this useful skill that helps them get closer to their goal. When thinking back, they will remember you as their go-to real estate expert.
Alex Capozzolo, Brotherly Love Real Estate
Be Genuine In Your Dealings
There's no better skill you can have in order to build customer loyalty than your listening skills. Listening and understanding their concerns especially in this market will be paramount in order for them to feel like they chose the right agent. Not all transactions go smoothly, and it's important that you show them you have their backs. If a home is not a good fit for them in your professional opinion, let them know. Your career won't last very long, or at least won't be a happy one if you always put profit over people.
Your relationship with your clients extends well past the point of closing escrow, and a good review would help you retain even more clients. So, while we're all in this to make money, we need to remember we are dealing with people who are trusting us with one of their biggest decisions in life. 
Nicky Taveras, DNT Home Buyers
Terkel creates community-driven content featuring expert insights. Sign up at terkel.io to answer questions and get published.