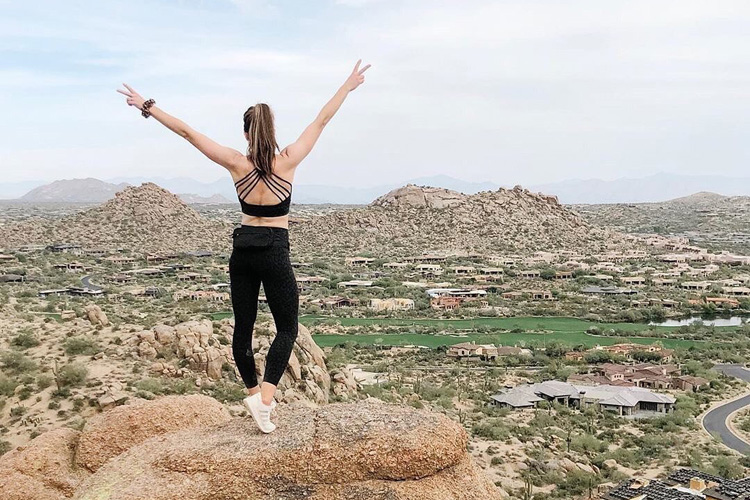 HireAHelper recently released the findings from a new study examining how many Americans have moved due to climate change and Maricopa County ranked first among U.S. counties receiving the most climate change moves since 2010. According to the study, "Maricopa County is the destination for 2% of all climate change moves, with Los Angeles County in California being a close second, representing 1.9% of all climate change-based moves."
---
READ ALSO: Phoenix No. 3 among top moving destinations for 2021
---
Here are some of the other key findings from the study:
• Since 2010, over 250,000 Americans have left the counties most at risk for climate change; over 75% of those moves took place in the last five years
• An estimated 21,000 people relocated to escape climate change in 2020
• People fleeing climate change were over four times more likely to leave the state (64%) compared to those moving for other reasons (14%)
• Moves out of counties at risk for extreme heat (45%) and droughts (37%) accounted for 82% of all climate change-related moves in the United States
Where to? The Most Popular Destinations of Climate Change Moves
As per HireAHelper's estimated climate change-related moves, people moving to escape recent weather trends are four times more likely to cross state lines as compared to moves made for all other reasons combined (64% vs 14%). This makes sense, as it takes a great distance to reach an area where the climate is substantially different from the place people are leaving behind.
We know that a considerable number of moves due to climate change originate from Texas, but where are they headed?
If they stay in America, it's Arizona, it turns out. Maricopa County (where Phoenix is located) is the destination for 2% of all climate change moves, with Los Angeles County in California being in a close second, representing 1.9% of all climate change-based moves. (Given Arizona's famous heat, it's safe to predict there are many mitigating factors for a destination beyond solely climate change.)
Elsewhere, we see counties around big cities like Seattle (King County, WA), Colorado Springs (El Paso County, CO), and Chicago (Cook County, IL) — all of which received around 1% of all climate change based moves.
At the state level, California edges out other states, receiving 10% of all climate change moves from most at-risk counties. Texas, despite being an origin point of many climate change defectors, still received 9.2% of all new arrivals within the last decade.