New Bee Sting Facial Treatment Creating A Buzz In The Valley
A new facial treatment has been creating a lot of buzz in spas across the pond. With customers like Camilla, Duchess of Cornwall, and Kate, Duchess of Cambridge, requesting it, the bee sting facial treatment is has finally taken over spas in the Valley, including the Suddenly Slimmer Day and Med Spa in Phoenix.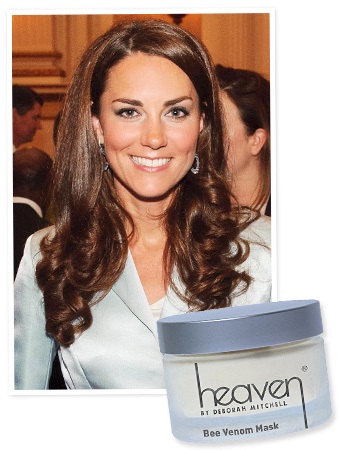 "Once you give this facial treatment a try, you will think that this is Botox in a jar," says Dannielli Marcelino, senior esthetician for the Suddenly Slimmer Day and Med Spa. "We are very excited to introduce the bee sting facial treatment to the Valley."
The new bee sting facial treatment, which utilizes bee venom from a bee sting, will have you looking younger and more refreshed than ever before, according to the latest research in agriculture. Scientists have found that bee venom can actually encourage the production of collagen in your skin, increasing the skin's elasticity. The reason why collagen is produced in the skin when stung by a bee is the venom makes the skin tingle, which stimulates blood flow to the areas that have been stung.
"This treatment is different than Botox because it causes the muscles in the skin to relax and encourages stimulation, which helps produce collagen," Marcelino says. "Collagen is important because it nourishes the skin and prevents the skin from aging, giving people a more radiant and young look."
Additionally, the been venom also plays a part in increasing the number of keratinocyte cells in your skin, which acts as a barrier against things like sun rays, decreased moisture and bacteria.
Despite its name, however, customers are not expected to sit in a chair and allow a bee to sting their face. How the treatment works is researchers first have to extract the 'sting' venom from the little pollinators themselves. They do this by placing a piece of special glass alongside a beehive, and a small electrical current is run through the entire hive. The current encourages the bees to sting the glass, while also maintaining and keeping their abdomens intact so that they do not die. The venom is then harvested from this piece of glass, and it is dried and purified, all before being incorporated into facial moisturizers, cleansers, masks and serums.
"The products that are used have a nice, light aroma of honey to them," Marcelino says. "Customers can expect to feel a little bit of tingle or sting on their skin while the products work their way into the areas that are being treated."
All of the products offered by the Suddenly Slimmer Day and Med Spa are shipped from London, and the treatment lasts for approximately one hour. It costs approximately $145.