Like Easter eggs, fresh flowers and seasonal allergies, pastel shades are synonymous with springtime. Hues such as light yellow, icy blue, blush pink, light lavender and mint green are key players in this season's trend-setting color palette.
Such shades normally reserved for the nursery lit up the spring runways and are now changing the faces of storefront displays across the valley. Designers such as Tommy Hilfiger, Ralph Lauren, Marc Jacobs, Calvin Klein and Alexander Wang have transformed these child-like shades into a wearable and desirable springtime staple.
When revitalizing our closets with these playful colors that scream springtime, its best to avoid the head-to-toe monochromatic look pulled from the runway, as these sorbet shades tend to add unwanted bulk. Although the one-shade look may work for seven-foot models, pastels tend to squash any petite frames.
To avoid this, break up your look with either different shades of pastel or pair with solids, such as a black sweater, white blouse or a nude pump. Another great way to stay on trend without adding bulk is to invest in tailored pieces with clean lines.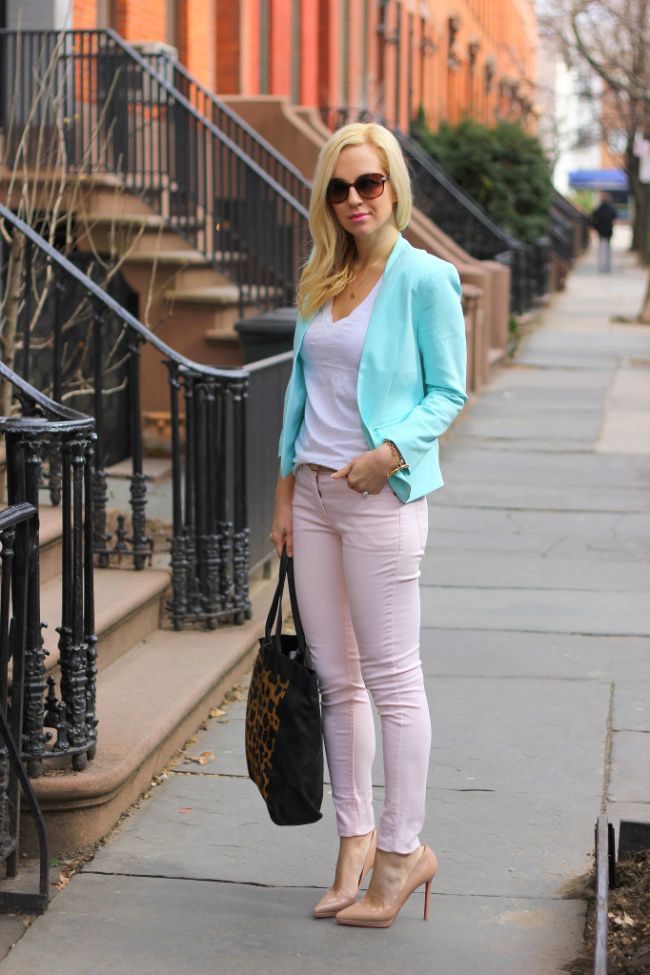 Capable of being a work-appropriate trend, avoid resembling a gelato shop by pairing a crisp black or white piece to help balance the outfit. A well-fitted pastel blazer, blouse or pencil skirt are both stylish and a sophisticated alternative to these playful shades.
Outside of the work area, pastel-dyed denim has been a huge standout for this trend. Without overindulging in looks from the '80s, pair your sorbet pants with a white tee and black flats.
With the rising temps, enjoy these light and airy shades with loose-flowing dresses and skirts. For a little something extra, pair your look with this season's hot patterns, such as polka dots, floral or the revitalization of stripes.
Perhaps a daunting trend to get acquainted with, it's still easy to stay fashionable with the help of pastel accessories. Embrace these light hues in purses, jewelry and even nail polish. Most importantly, have fun with this not-at-all-serious color palette; we'll leave that up to the dark crimsons, blacks and purples looming over our fall wardrobes.
For more pastel fashion and inspiration, visit: